Entrepreneurs
It is also possible to set up your own business within the Leiden region. The Immigration and Naturalisation Service (IND) has dedicated webpages for start up businesses and self employed persons. Entrepreneurs can make an appointment to get registered and obtain a Citizen Service Number (BSN) at the Leiden International Centre after receiving their residency permit.  
Go to the IND website
Stay Updated
A useful website to keep in mind is business.gov.nl. This website is regularly updated with the latest changes in laws and regulations regarding working in the Netherlands. It also highlights any upcoming expected changes to regulations, so it's important to check in and see if any of these changes will affect you. You can also follow business.gov.nl on their social media pages, such as on their LinkedIn and Twitter to ensure that you keep up to date with the most recent news about working in the Netherlands.
"Innovation is Top of Mind in the Netherlands"
This testimonial video of Clinton Hauer highlights the focus of the Netherlands on innovation and technology, especially when it comes to the AI industry.
Living and working in the greater Rotterdam - The Hague area is made easier by the accessibility by public transport. Dutch people are always very welcoming and help internationals integrate into the culture.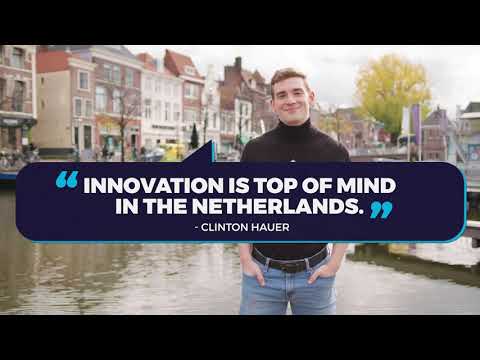 Certificate of Good Conduct (VOG)
If you are about to start a new job, your employer might ask you to provide a Certificate of Good Conduct, Verklaring Omtrent Gedrag (VOG). This is a document showing that you did not commit any criminal offences that are relevant to the performance of your duties. It can be obtained in three ways:
Through your municipality
Online 
Through Justis (Ministry of Justice and Security's screening authority)
Apply for a VOG
Our partners in career services