Dutch secondary school system by New2NL
Our partner New2NL has made a video in which she explains the Dutch secondary school system, unravelling all the acronyms you come across when trying to understand the school options for your child.
After watching this video, you and your children will feel more confident taking the right decisions.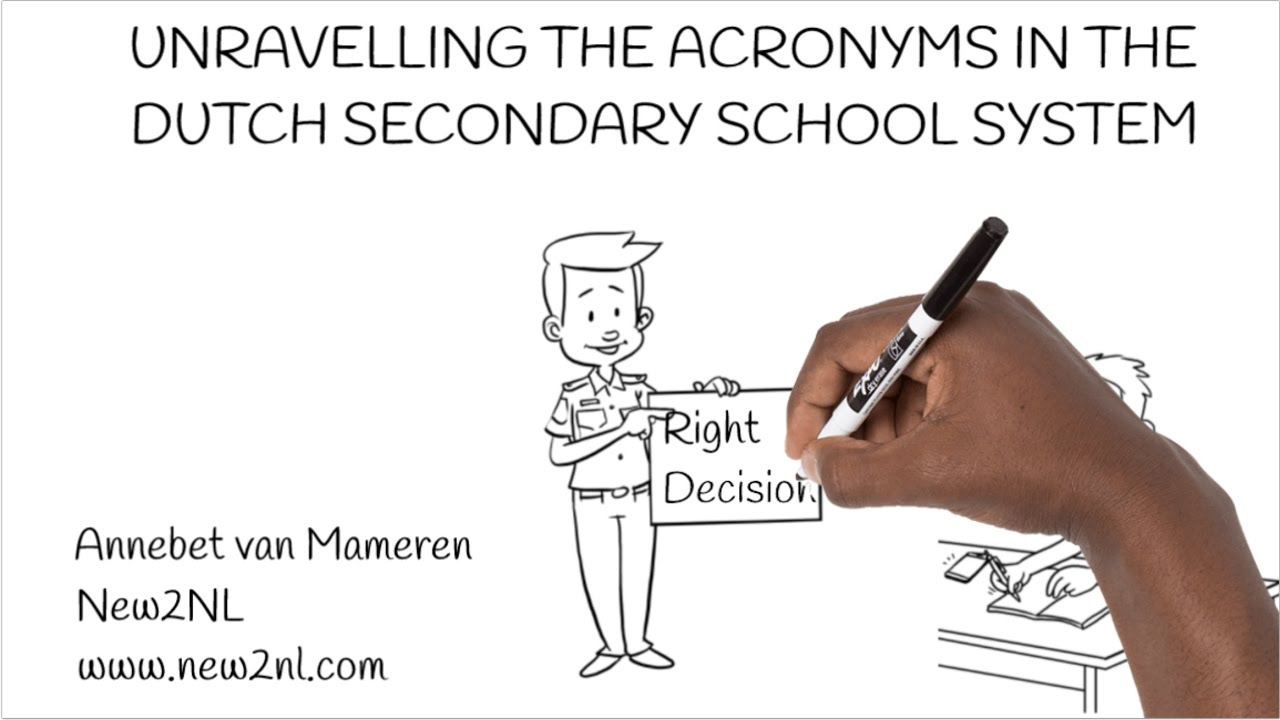 Dutch Schools for children 12+
There are immersion programmes at secondary level for children aged 12-18 who don't speak Dutch, after which the pupils can move into a regular secondary school. Taking this route can be challenging, and children often 'lose' a year. In this case it is often easier for your child to go to an international secondary school instead. 
International Secondary Schools
An international school follows either an international curriculum, or a curriculum that is in line with the educational system and legislation of a specific country other than the Netherlands. These schools are mainly attended by foreign children.